Make Your Dream Home a Reality
U.S. military members and veterans: You've served your country. Now let us serve you with a loan that makes home ownership affordable and your dreams achievable. Join the Greater State Bank VA home loan program to get a beautiful home with NO DOWN PAYMENT and competitive rates and terms.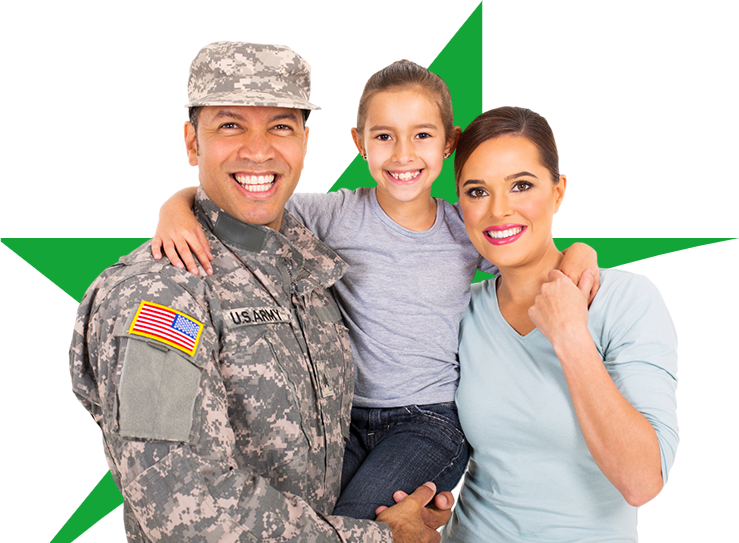 Features
Our personal loans offer the convenience of the following features:
Available to U.S. Military and Veterans

Our VA home loan program is available both to those who have served and those who are currently on active duty with any branch of the U.S. military. Let our mortgage lender work with you to determine your eligibility and walk you through the process of taking advantage of this special program for our nation's heroes.

No private mortgage insurance required

Private mortgage insurance (PMI) is often required when home buyers put down less than 20 percent of the home's purchase price as a down payment. However, through this VA home loan program, you do not have to pay PMI, even if your down payment is $0.

Low Minimum Credit Score Required

Part of your eligibility for the VA home loan program is a minimum credit score of 620. This lower than average score means you do not have to have perfect credit or a flawless payment record in order to own your own home.

Competitive Rates and Terms

We want to get you the home you are dreaming of. Through this VA home loan program, we can offer you competitive rates and terms that help to make home ownership a real possibility for you and your family. Let us work with you to get you the best possible terms for your home.
Applicable to Primary Residences

The VA home loan program is designed to help U.S. service members and veterans afford a home where they and their families may live. That is why this program is only applicable to the purchase of primary residences. Use our program to find the beautiful, comfortable home you have been dreaming of.

Enjoy No Down Payment Options

Down payments can be an obstacle to the successful purchase of your perfect home. Through the GSB VA home loan program, you can find options that require no down payment. That makes it even easier for you to afford a beautiful new home.

Refinance options available

If interest rates go down over the course of your loan, our VA program gives you the option to refinance your home. This option allows you to take advantage of low interest rates to reduce your monthly mortgage payments and make your home even more affordable.

A Greater Mortgage Experience

When you choose a VA home loan through Greater State Bank, you choose a greater mortgage experience. We provide a personal touch and guidance throughout the entire process, making it easier and less stressful for you to purchase the home of your dreams within your budget.
Frequently Asked Questions
Take a look at some of our most frequently asked questions regarding VA home loans. Then get in touch
to learn more about how we can help you get the home of your dreams.
What are the eligibility requirements for a VA home loan?

Here are some of the eligibility requirements to receive a VA home loan: Minimum of 90 consecutive days in active service during wartime Minimum of 181 days in active service during peacetime More than 6 years of service in the National Guard or Reserves Minimum of 90 days of service under Title 32, with at least 30 of those days being consecutive. Spouses of service members who died in the line of duty There may also be other eligibility requirements. Your mortgage lender can help you determine your eligibility for a VA loan.

How do I apply for a VA home loan?

You can apply for a VA home loan through a lender who participates in the VA home loan program. Here at Greater State Bank, we make it simple to begin the process with our experienced and knowledgeable lender.

What documents do I need for a VA home loan?

You may need a variety of documents for your VA home loan, including a certificate of eligibility from the Department of Veterans Affairs. Your mortgage lender can help you determine which documents you need to successfully complete your application process.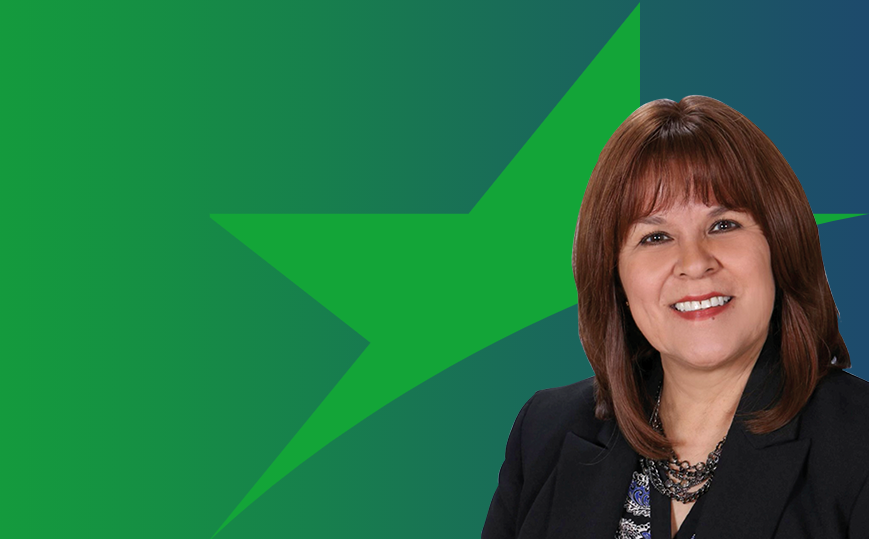 Connect With Our Mortgage Lender
When you are pursuing a VA home loan, you need the personal touch, decades of experience, and efficient approach of a professional mortgage lender. Ready to pursue your dream home under the competitive rates and terms of a VA home loan? Reach out to Greater State Bank's mortgage lender, Juanita Mendoza.
With more than 20 years of experience, Juanita is ready to offer a personalized, smooth, and efficient loan process that will deliver the greater mortgage experience you deserve.